Description
New Amazon Fire TV Stick Alexa Voice Remote Streaming Media Player
Launch and control content with the included Alexa Voice Remote. Simply say, "Play Game of Thrones" or "Launch Netflix" and Alexa will respond instantly.
Plus, play music, find movie show times, order a pizza, and more—just ask.

No cable or satellite? No problem. Watch the best of live TV and sports from AMC, HGTV, ESPN, FOX, and others with a subscription to Sling TV, or top-rated primetime shows with CBS All Access.

Find the best way to watch with universal search results from over 100 channels and apps including Netflix, Hulu, and Amazon Video

Just plug Fire TV Stick into your HDTV and start streaming in minutes. Use the included Alexa Voice Remote to find the best way to watch across more than 100 channels and apps with universal search.
With the fastest Wi-Fi and most accurate voice search of any streaming media stick, shows and movies start faster and stream smoother than ever.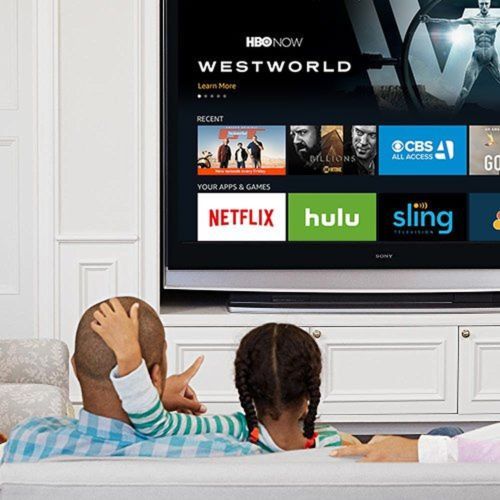 With access to Netflix, Hulu, HBO NOW, YouTube, Amazon Video, and more—there are over 300,000 TV episodes and movies ready to stream. Watch live TV (including sports and news) as it happens. Subscription fees may apply.
Pick up where you left off. Bring hit shows and movies with you when you travel. Plug Fire TV Stick into any TV's HDMI port, connect to Wi-Fi, and continue watching.

Play current favorites or quickly discover what to watch next directly from the Home screen
This Item will be shipped within 24 hours of purchase Monday to Friday once the order is place before 2pm, all item purchase after 2pm on Friday are on the weekend are public holiday will be shipped on the next business day. Thanks for your understanding you.